#9 The Princess Bride (1987)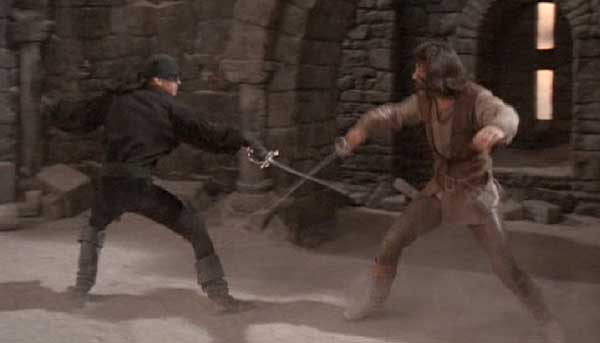 There isn't much to say about this movie that you shouldn't already know. It's one of those perfectly made films, where each thing plays off one another in absolute harmony. It just gets better each time you watch it. I mean, come on, Andre the Giant can charm the paint off the walls, before smashing them down.
Featuring quite possible the best sword fight ever filmed, if you search online for a version of the opening fight scene re-done with lightsaber special effects, its definitely worth watching. I'd keep going on about this film, but the Dread Pirate Roberts might mistake me for the Six Fingered Man (best villain quirk ever) so I'll keep this brief. Maybe I just like this movie because the framing device features a grandfather reading to his grandson who would rather play Nintendo than hear a story. Maybe I can relate.